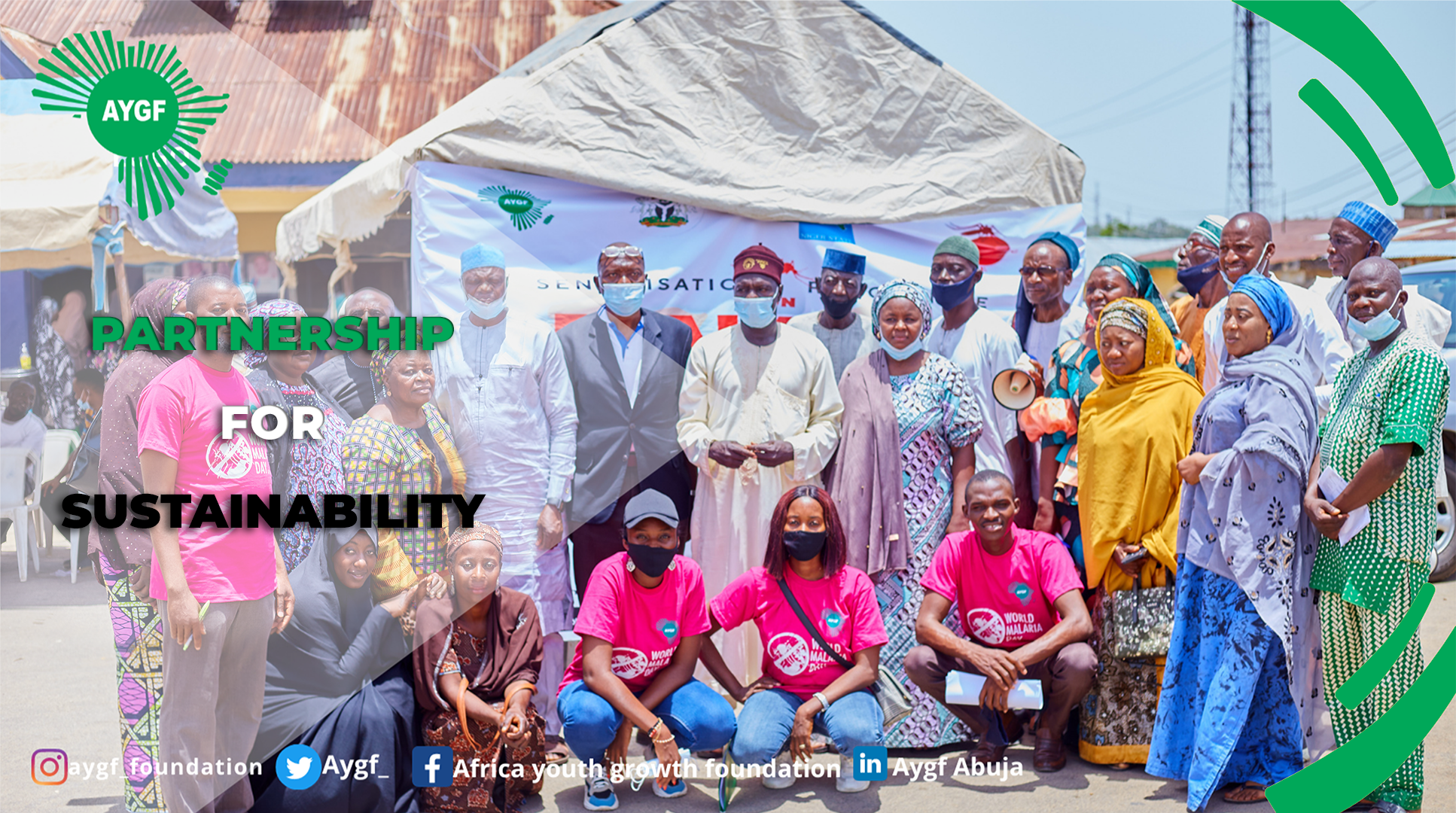 We are thrilled to share with you the activities for May; this month had a lot of engagement with key stakeholders in driving the objective of this year's theme, 'Strategy for Impact, Partnership for Expansion.'

Here is a foretaste!
On 11 May 2022, the team led by the Executive Director, Arome Salifu, the Programs Manager, Patricia Akor, and Communication Manager Sakeenah Ahmadu were present at the European Union open day to celebrate the EU partnership with Nigeria to mark the year of youth.

More than 2,000 stakeholders from the development sector attended the Euro-African Conferences for Shared Experiences in Development between EU member states and Africa.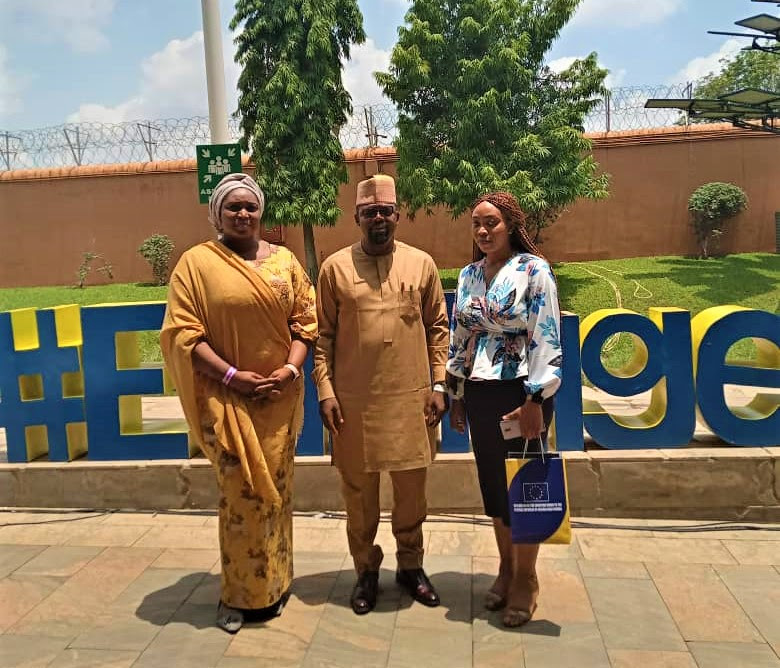 SBCC WORKSHOP ON THE NATIONAL HOME GROWN SCHOOL FEEDING PROGRAM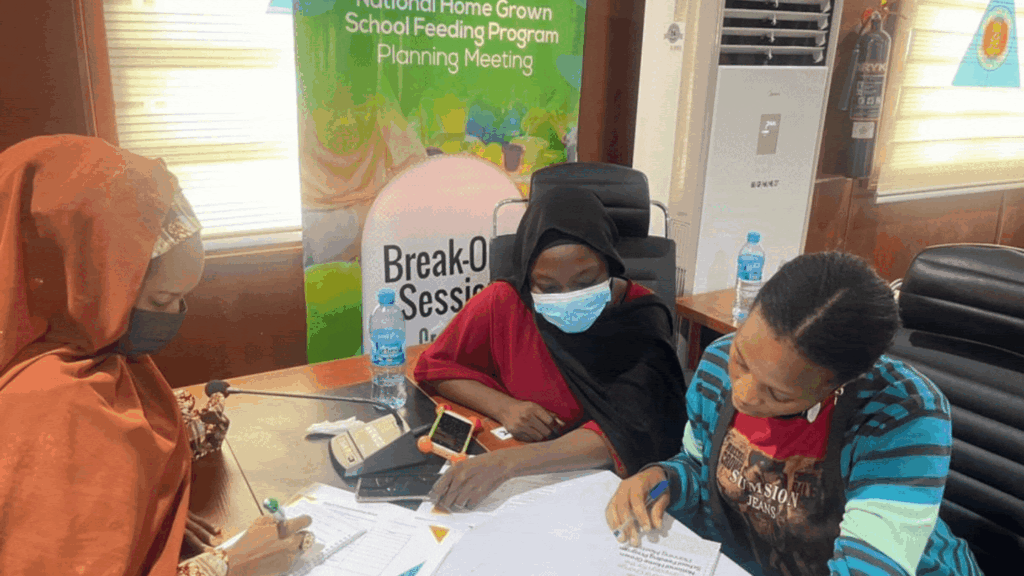 AYGF, represented by Nwokedi Adaeze, program officer, from the 26-27th of May to discuss the implementation of social and behavioral change communication of the National Home Grown School Feeding Program. Since its inception in 2016, in a bid to reduce the number of out of school children in Nigeria, the National Home Grown School Food Program pioneered by the Federal Ministry of Humanitarian Affairs Disaster Management and Social Development objectives have been to increase school enrolments, participation, and completion, improve the nutritional status of beneficiaries, and stimulate the local economy.

Currently, the total number of children enrolled in the program stands at 9,881,773 million in over 53,000 schools, of which 4.1 million pupils have so far been verified and captured on the NHGSFP database, in line with the ministry's ongoing efforts at establishing a verifiable database of beneficiaries across all of its programs and interventions.
HUMAN RIGHTS, MIGRATION AND CLIMATE CHANGE NEXUS IN NIGERIA.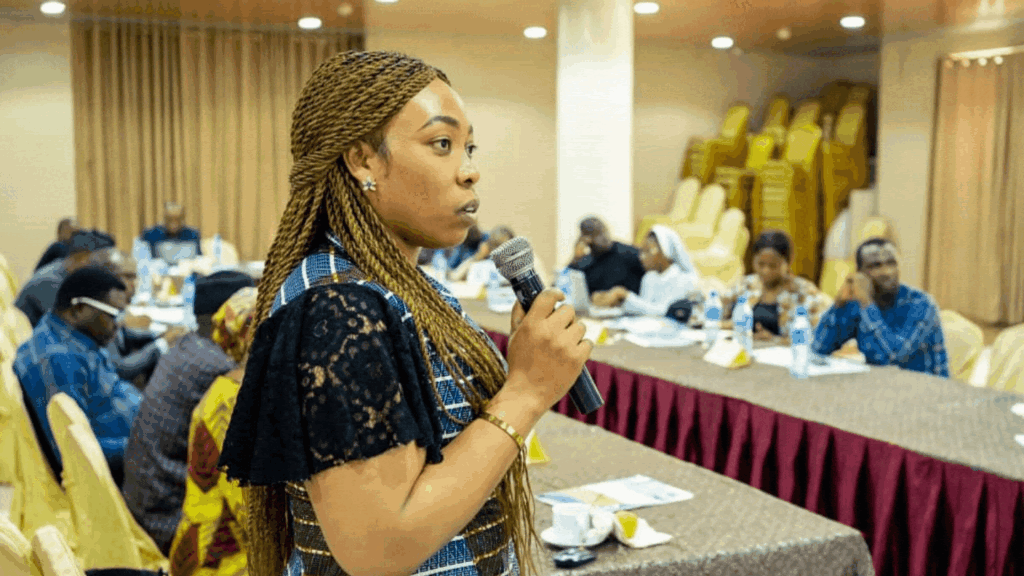 A two-day workshop held on the 25th - 26th of May 2022 on the Human Rights, Migration, and Climate Change Nexus In Nigeria, organized by the Office of the United Nations High Commissioner For Human Rights (OHCHR) at the Newton Park Hotel, Wuse 2, Abuja, represented by the programs manager Patricia Akor.

This event brought together the relevant government agencies, civil society organizations, academics, non-governmental organizations, and United Nations agencies.
The workshop's objective was to raise awareness and deepen knowledge on climate change, migration, and human rights nexus. Highlight the impacts of climate change on the human rights of individuals and communities.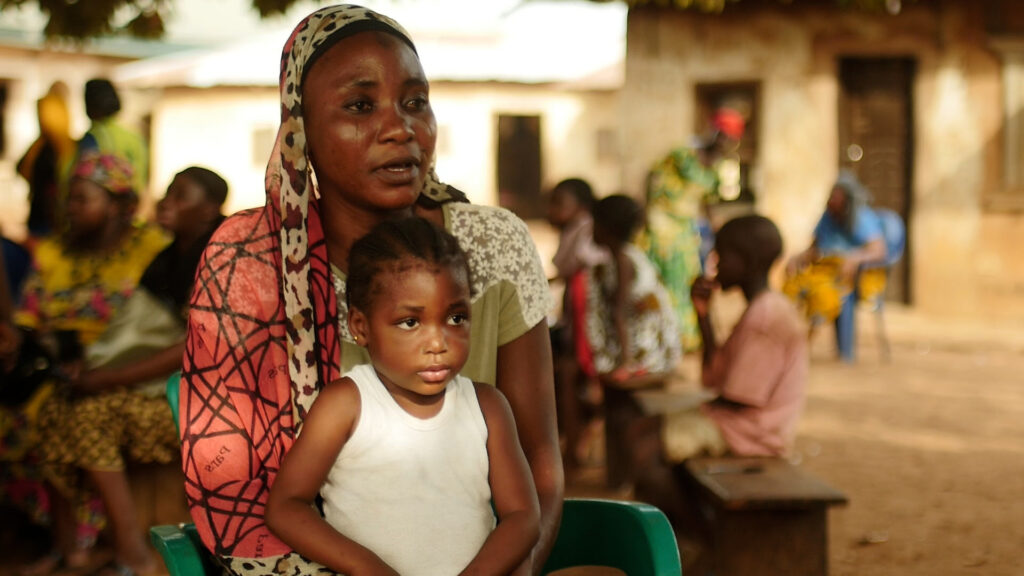 Fatima Shidali lost her first child, Zainab, a few weeks after birth due to contracting malaria during the pregnancy and maternal anemia. Both are common occurrences in Africa, and it's easy for women to suffer from them without realizing it. When her baby was born, she had low weight and sadly passed away. "My first pregnancy was a terrifying experience. The illness that came with it and the death of my baby were the things I didn't know were going to happen to me. However, women must be armed with information about preventative measures to have a normal pregnancy."

When Fatima became pregnant, she received support from her local health center. Thanks to AYGF and the nurses at Fatima's local health center, they provided Fatima and other women with prenatal care. They came out of it equipped with the education they needed to effectively deal with cases of malaria in pregnant women as well as educate local women about how to prevent the disease as much as possible.

"When I first started taking the medication (SP Fansidar), I was afraid it wouldn't work and become ill again. But now, I take it with the guidance of the community health workers." AYGF, through the Accelerating Nutrition Results in Nigeria project, has supported the health center in Idahchaba ward in Kogi state to develop its services for pregnant women to fight malaria. AYGF has provided on-site mentorship of health workers, ensuring they are knowledgeable about the disease, how to test and treat it on-site and educate mothers who attend the center.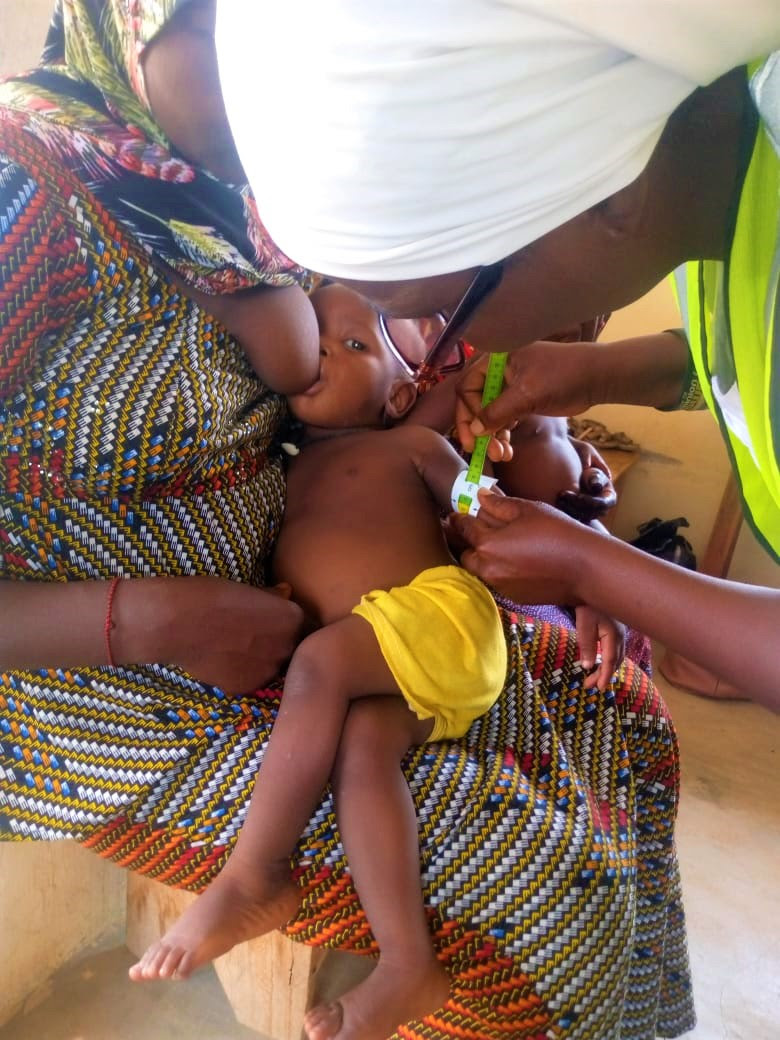 Baby Usman, eight months old, has been in the AYGF-supported Nutrition Center in Chanchaga Local government, Niger state, for three weeks and is feeling much better now. Usman was losing too much weight but was provided with lifesaving micronutrient powder, Zinc/Ors, and Albendazole. Now Usman weighs 7.3kg with a 13.5cm using a mid-upper arm circumference (MUAC) measuring band.

Every day, AYGF works with partners to eliminate malaria and malnutrition. Together we are making a difference through the Accelerating Nutrition Results in Nigeria (ANRiN) project, where we're bringing critical nutrients to Kogi and Niger states.

AYGF has been able to provide over 1,086,000 million doses of Albendazole, 13,000,000milion micronutrient powder and 1,837,614 doses of Zinc/Ors in the states.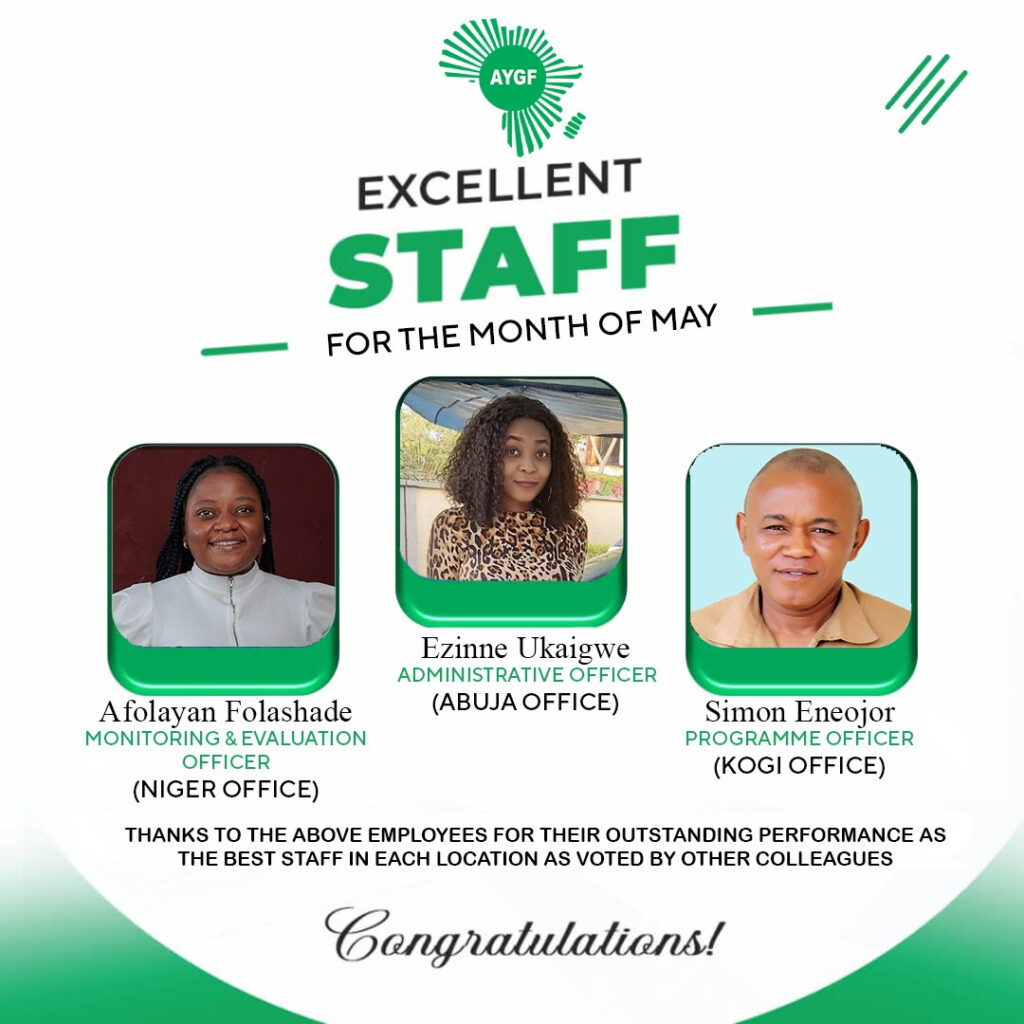 Following an objective nomination and evaluation process for the "Outstanding Staff in May 2022", the winners were; Afolayan Folashade (Monitoring&Evaluation officer- Niger State), Ezinne Ukaigwe (Administrative officer- FCT- Abuja), Simon Eneojor (Programme officer- Kogi State).

Hearty congratulations to the winners for their outstanding performance as the best staff in the above location. The Management of AYGF appreciates your commitment to the vision and mission of the Organization. Let's keep the Flag flying.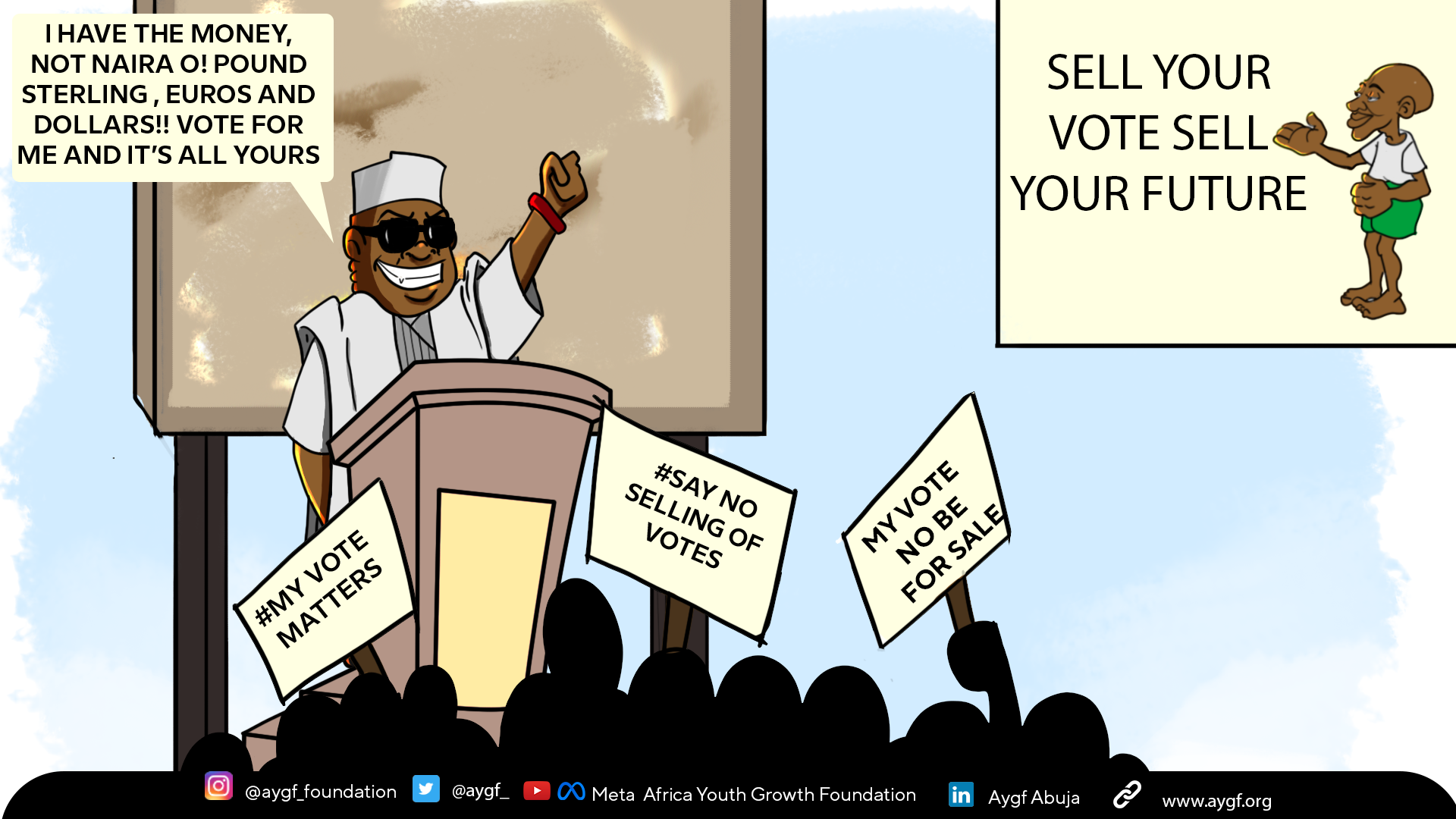 Pesin wey collect moni for vote during election no get right to complain if tins no set after elections, stomach infrastructure no dey last, vote pesin wey go move our country forward.

#voteforchange #stepoutcampaign
UPCOMING EVENTS!
• Migration and Information Campaign Nigeria phase III (MICC- Nigeria)
• Earth Restoration Campaign (ERC)
• COVID-19 Acceptance and perception survey (COVAPS )
• Malaria Eradication Campaign (MEC)

Make sure to follow us on all our social media handles Twitter- Aygf_,
Facebook - Africayouthgrowthfoundation, LinkedIn- Aygf Abuja, and Instagram - Aygf_foundation