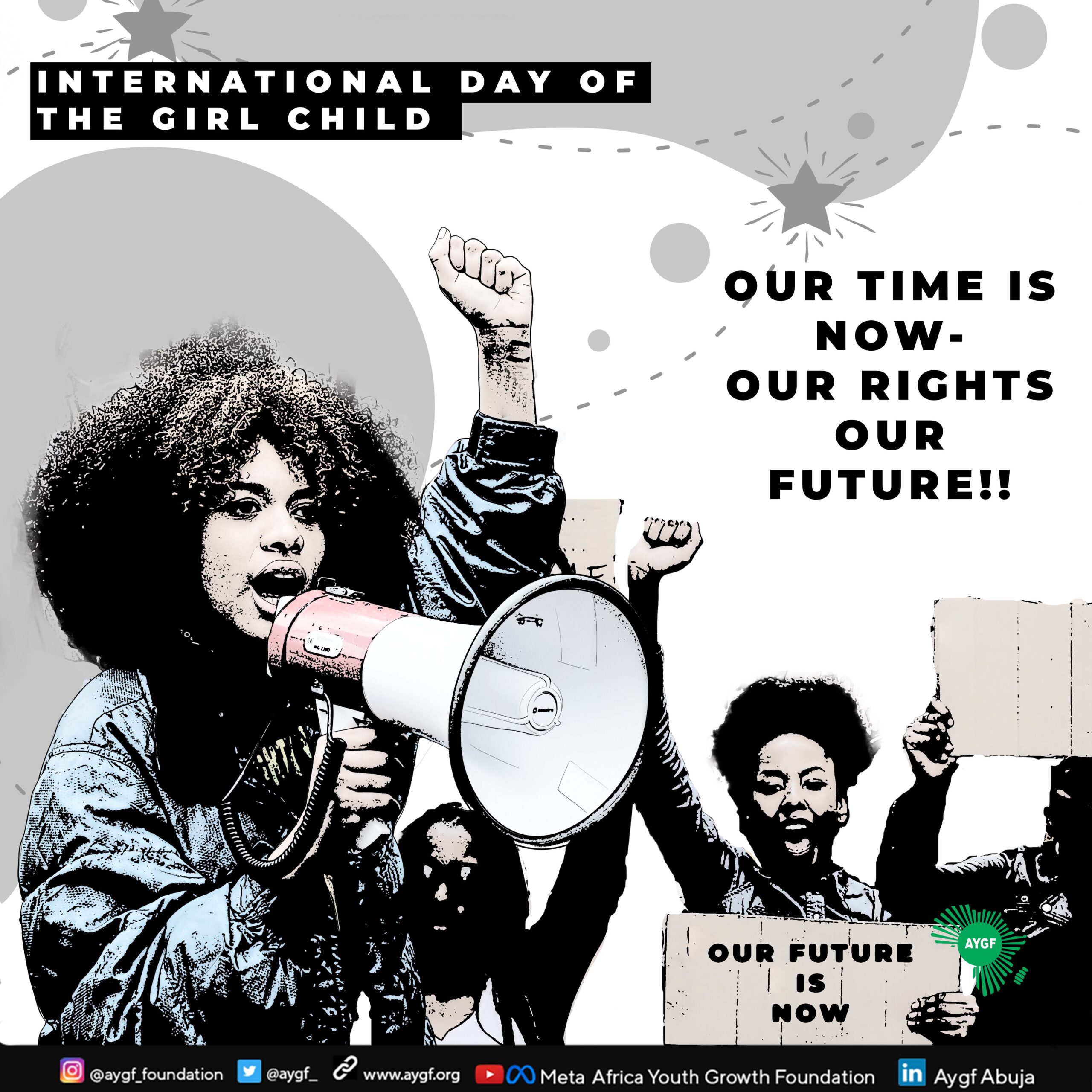 The girl child is the cradle of civilization. She represents our conscience, motherhood and nationhood. Girls grow into mothers who give birth to teachers, leaders, pastors, fathers, uncles and even mothers.
It is said that when you train a woman, you train the nation. There is no gainsaying this all-time truth. Relevant is the fact that children learn most of their attitudes from their mothers. It, therefore, follows that the training the girl child receives reverberates round the nation.
Across the country, it is sad to note that the girl child is deprived of education and training on every front. One of the challenges facing the girl child in Nigeria is gender discrimination. Parents discriminate among their children in allocation of chances of education from basic to tertiary levels. At the moment, there are about 14 million primary school age children hawking, begging and engaging in other petty businesses instead of being in school. More than 70% of these are girls.
Child marriages in Nigeria is a major problem. Northern Nigeria is more affected in this regard. North-western region has 72 percent, Northcentral region 37 percent and Southwest 15 percent, the South-south region reported 26 percent and Southeast region 17 percent.
Human rights watch found out between August and September of 2021 that married girls in Imo and Kano states are denied their fundamental rights to education, a safe dwelling, and freedom from violence, and often do not have access to adequate health care. Without strong regulatory protections for girls, families force them into early marriage for several reasons, including religious and traditional practices and to avoid the social stigma over teen pregnancy.
Children of secondary school age up to 67% are already assuming parental roles, having been forced into child marriages. Between 40,000 and 800,000 of children married at age 14 to 19 are currently experiencing or have experienced Vesicovaginal fistula (VVF) an abnormal opening between the bladder and the vagina that results in continuous and unremitting urinary incontinence. In children, it occurs because the pelvic is still not developed enough to sustain the injuries caused by prolonged, obstructed labour without access to timely, high-quality medical treatment, leaving women leaking urine, faeces, or both. It has subjected them to stigmatisation, lack of self-confidence and a consequent withdrawal or even suicides.
On child trafficking, the girlchild is the most trafficked in Nigeria. They are made to do jobs like maids, house helps, bar attendants and, in extreme cases, commercial sex work. The National Agency for the Prohibition of Trafficking in Persons (NAPTIP) reports that in 2020 alone, it convicted 15 out of 26 sex offenders which make up 58% of all verified cases of sex offences, particularly child prostitution.
Some of the effects of child prostitution includes; lack of proper care, abandoning any training, contacting HIV/AIDS and other diseases, mysterious deaths, wasted lives, crime and so on.
As we celebrate the girlchild today, AYGF urge all stakeholders to protect the girlchild, beginning from the home, parents must prevent all acts against girls' equal opportunities in education and the board room. The girlchild should be encouraged to chase her dreams and aspirations in any field of human endeavour. Given her delicate nature, the girlchild must be brought up in empathy, humanity and love because she will eventually transfer her training into her work, family and tutelage.
There is hope that our country will do better for the girlchild because as a girl is trained, an entire nation is trained. the government at all levels should enforce the Child Right Act of 2003 which confers on the girl child and all her rights and privileges as a citizen of the Federal Republic of Nigeria.